52 Hollow Rd Stony Brook
"Smoke Run Farm" SOLD
Built in 1890, this six-bedroom, five-bathroom home at 52 Hollow Road in Stony Brook sits upon six acres as the former Smoke Run Farm

Oh, the stories…. From the first moment I listed the home, I was blessed with countless stories about the community children and parents that used to come here and spend their days. I heard about the lives that were shaped along the way and the lifelong friends they made. Everyone would agree on just how magical a place this was and hopefully will continue to be as it changes hands.
Don't take my word for it, Check out http://www.smokerun.com
The property still contains a 20-by-40-foot pool, barn and horse stables. The main house on the property was built 1890 was purchased from Ward Melville and has six bedrooms, 4 1⁄2 bathrooms and four fireplaces. You can't miss the one in the great room since it is over 40 ft tall and made out of stone. Imagine the time spent in that room.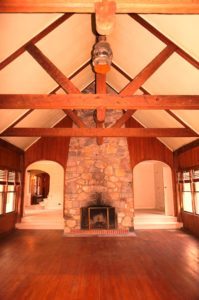 In the heart of historic Stony Brook
"It feels like your far away from it all but still in the middle of everything, This place takes you away."
It has so much history and love that comes alive the minute you pass the stones pilars and travel up the long driveway. You can still feel the magic.
I have to say that it has been my pleasure and honor to have been part of that history. I loved every moment of the time I spent there from setting the stage, planning the holiday parties, hosting open houses to facilitating the tours. Nothing beat seeing the wonder in the eyes of the people that came to visit.
Hands down!! one of the most magical and memorable properties I have ever been privileged to represent. I already miss the place. I cant imagine how much it is missed by those that have grown up among its sheer acres of endless beauty. I can only say that it has been an adventure for me. I feel blessed to have been part of it.
Check out what others are saying: https://www.facebook.com/groups/52215463452/
Congrats to all ! #northshorepropertiesrealty #smokerun #lovewhatyoudo #bittersweetmoments
Take A Step Back In Time, 6 Acre Estate Holding 2 Homes W/Intriguing History historically known as Smoke Run Farm First Home W/6 Beds, 4.5 Baths, 4 F/Ps, Elegant Great Room W/Cath Ceilings, Master W/Panoramic Views , Second W/4 Bed 2 Bath Guest House W/3Car Garage. 22X42 Ig Pool. Property Holds Barn, Horse Stables W/Endless Poss. Build Your Dreams Upon This Private Escape, Close To Sb Village & Marina
Read Article from Newsday: http://www.newsday.com/classifieds/real-estate/smoke-run-farm-in-stony-brook-listed-for-1-2m-1.12390271